Bikash joins us on a motorbike, genuinely smiling as only humble and good persons do. He is 24, but he looks older and wiser. He has just paid a visit to Kemere School, in the Chitwan District, where he climbs narrow hairpin bends to supervise the constructions of new toilets for the local rural schools: through them the quality of education in these remote areas will definitely improve. He has been working with Helpcode for a year now, and he couldn't be more enthusiastic.
Having lost his father when he was just a baby and with his mother not really taking care of him, he was raised up by his uncle, who assisted and supported him as he was his own brother. At Kemere School he was the first of his class, teachers and the principal still remember him very well. His community is a very small one: 65 families mostly belonging to the Chepang minority, living on subsistence farming in the 2015 earthquake afflicted area. These lands are now depopulating, with the majority of the young moving to Kathmandu or to other countries looking for new job opportunities.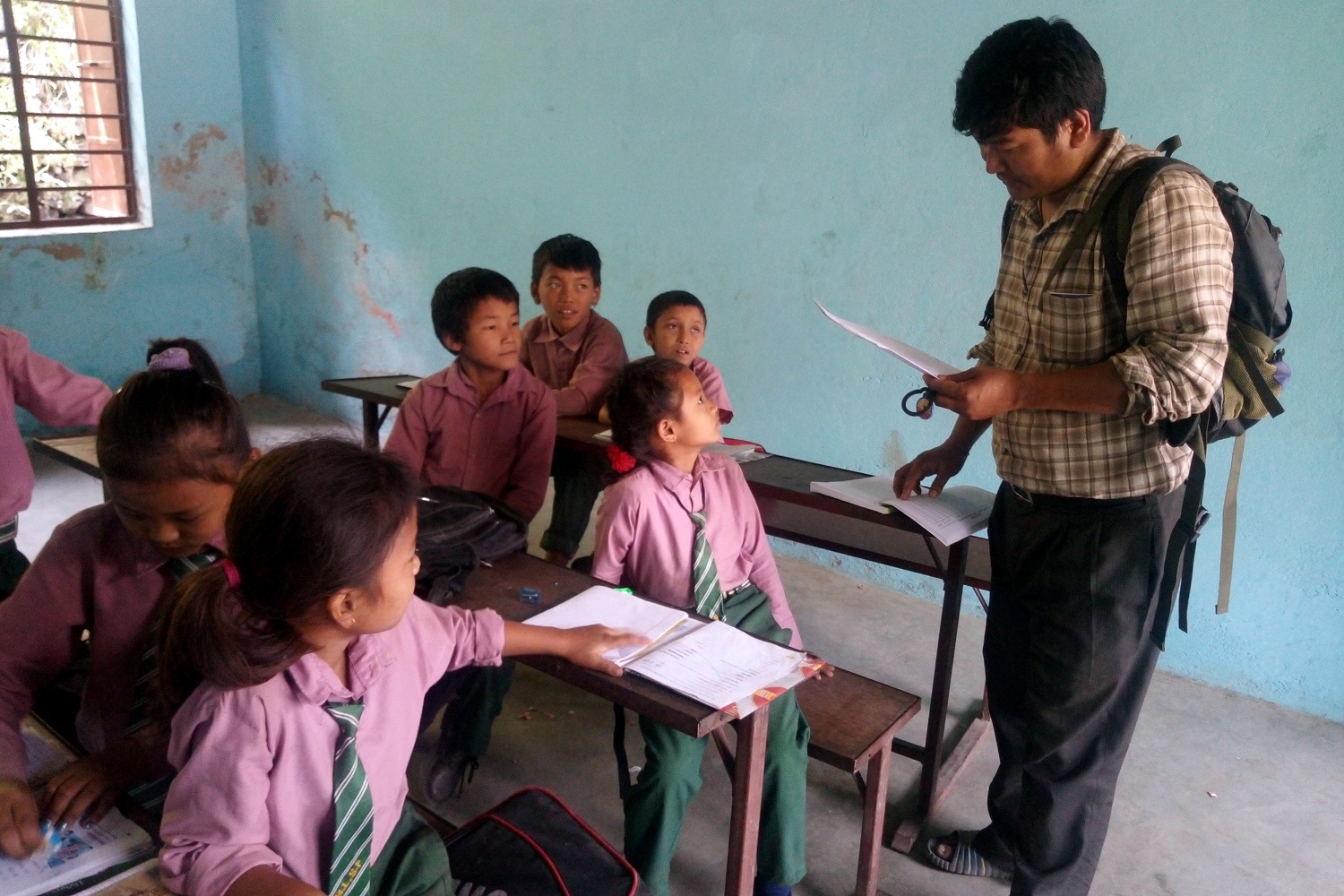 Bikash was the first Chepang boy to graduate at the school, a great achievement and a personal redemption after the struggling childhood. In the aftermath of his graduation he began working with Little Flowers, a Nepalese association working on child sponsorships programs. Accordingly to the local tradition, he got married at 15 and he is now father of two. His 9 years old daughter is now attending the Helpcode supported school.
Returning from his visit to the school he looks fierce. He was able to involve its community in the pipeline construction: the school is now provided with fresh water coming from a source located 1 km away from it. Five members of the school committee, including two women, climbed a very steep path to deliver by hand the construction material and the pipes. They also helped with the digging also because they were able to acknowledge the importance of making their children attend school to guarantee them a better future.
In the upcoming days, fresh water will be available in the Chitwan schools' toilets thanks to Bikash, an example of the importance of education not to remain at the edges of society.