"Libyan doctors and medical staff face major challenges every day. But we must resist to build a better society with more opportunities." So says Dr Ibrahim Shukri, a young Libyan orthopaedist who works with Helpcode to improve basic medical services in the Libya districts of Zawya and Ghat.
The Libyan healthcare system has been devastated by over a decade of war and instability. The country's hospitals and medical centres face too many problems to count: frequent power cuts, insufficient medical supplies, and staff shortages, to name only a few. The global emergency caused by COVID-19 has further weakened medical care in Libya, resulting in a state of near-total insufficiency. Libyan doctors find themselves looking death in the face every day, with what remains of the country's healthcare system in tatters.
But there are plenty of young Libyans who confide in a better future. Young Libyans like doctor Ibrahim, who is making an enormous effort to keep hope alive amidst the ruins. Helpcode wants to help them implement the project "Recovery, Stability and Socio-economic Development in Libya" funded by the European Union with the EU Trust Fund – North Africa Window and implemented by AICS, UNDP and UNICEF to improve access to basic services in 24 municipalities across Libya. In this framework Helpcode in collaboration with ODP, under the supervision of the AICS, targets six medical facilities in the Zawya and Ghat districts, aiming to repair damaged buildings, supply medical equipment and train new medical staff.
Implementing the project in Libya is a real challenge. In the current conflict, a number of medical centres have become targets in the offensive. The hospital where Ibrahim Shukri works, Al Khadra General Hospital in Tripoli, was attacked by a number of militias a few weeks ago. "We were in the operating theatre, and suddenly we had to evacuate. We had to keep on contacting the patients individually to check on their health and recovery", recalls doctor Ibrahim.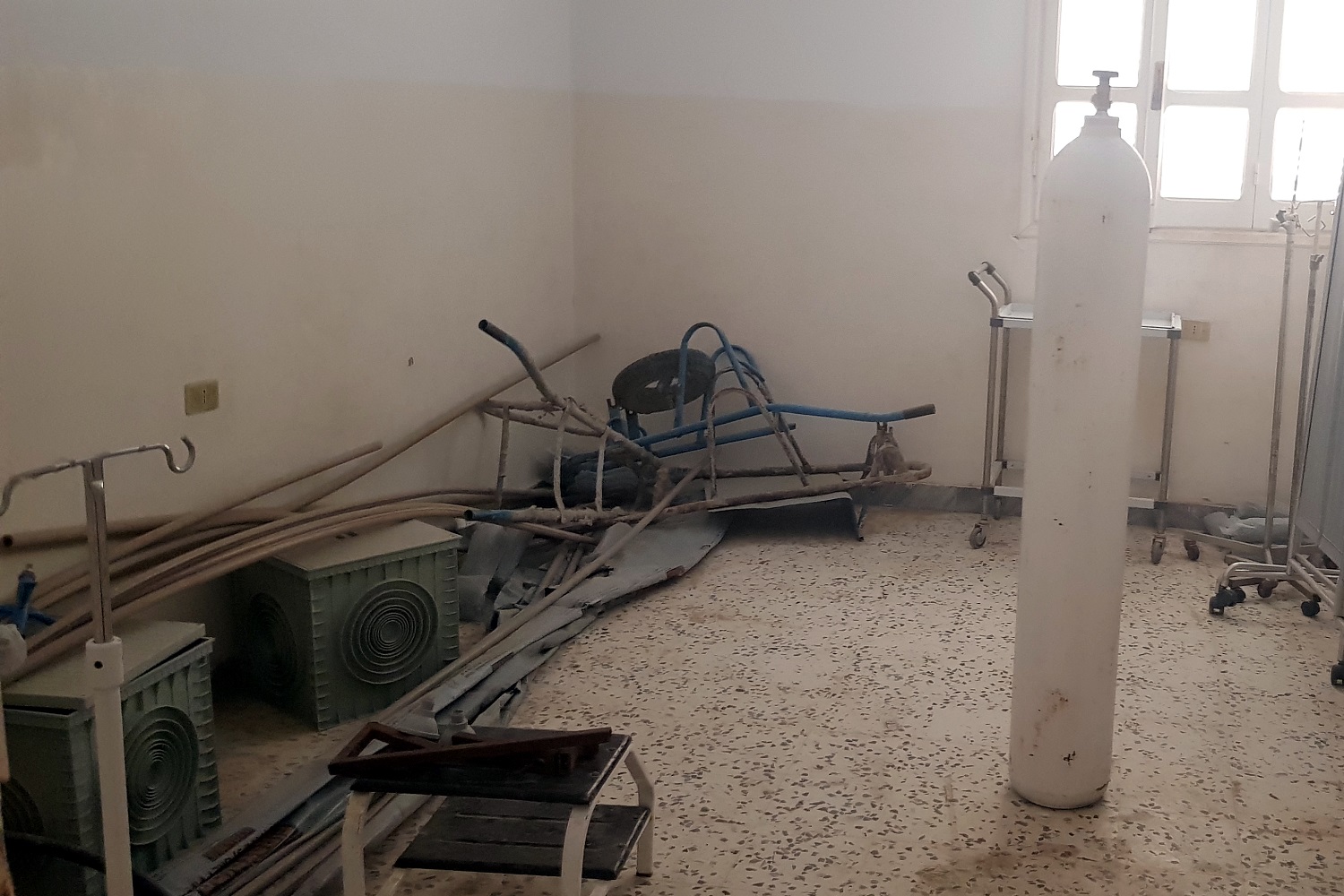 The COVID-19 pandemic has made things even worse: "We walk and drive along deserted streets due to the lockdown. There's nobody to keep us company, only fear and uncertainty. But we will continue to do our best to make the project reality. It doesn't matter what we face every day: we're convinced that the quality of medical services in Zawya and Ghat will be improved, saving children, families and many, many people from the atrocities of war and epidemics."
Doctor Ibrahim in his white gown is a symbol of the people who work in the front lines to build a new Libya. "I've always dreamed that there could be development and prosperity in my country. But development cannot be achieved by one person alone. It is civil societies that have the power to change things." But nothing can be done until the Libyan people can count on access to quality medical services.