How to set up a Facebook fundraiser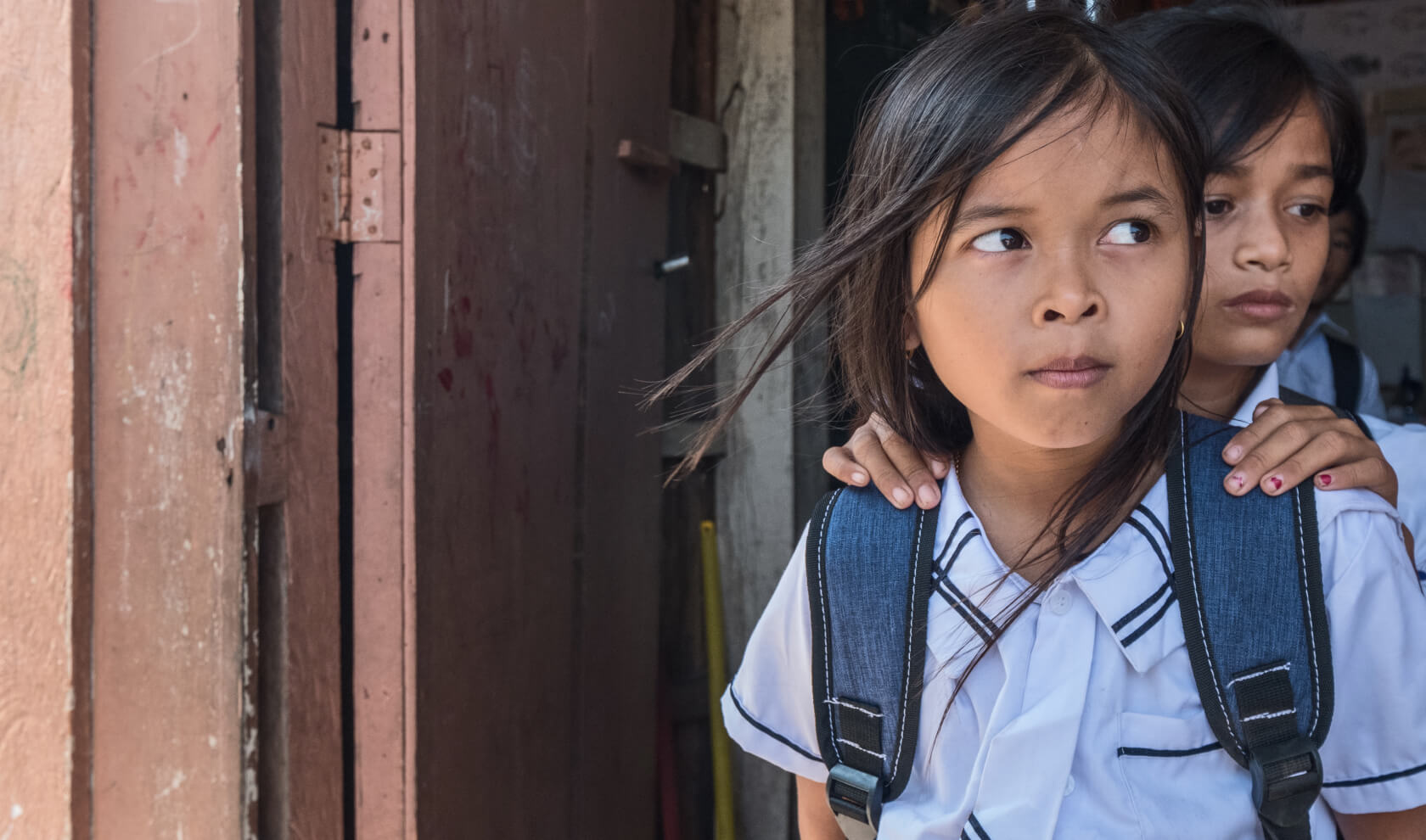 With Facebook you can raise funds for the causes you care about most, like helping a child in difficulty to keep smiling. Ask for a special birthday present, choose a charity gift for your wedding, celebrate the birth of a child by bringing joy to another family: in just a few clicks, you'll be ready to collect donations from your friends, without even having to leave Facebook.
How to create a fundraising page for Helpcode on Facebook
It couldn't be easier to create a fundraising page on Facebook. Simply follow the steps below and ask your friends to help you reach your target.
Let's get started:
Go to the Helpcode Facebook page.
Click "Create fundraising page" as shown in the photo below. You can also click "Raise funds" in the menu on the left of our Facebook page.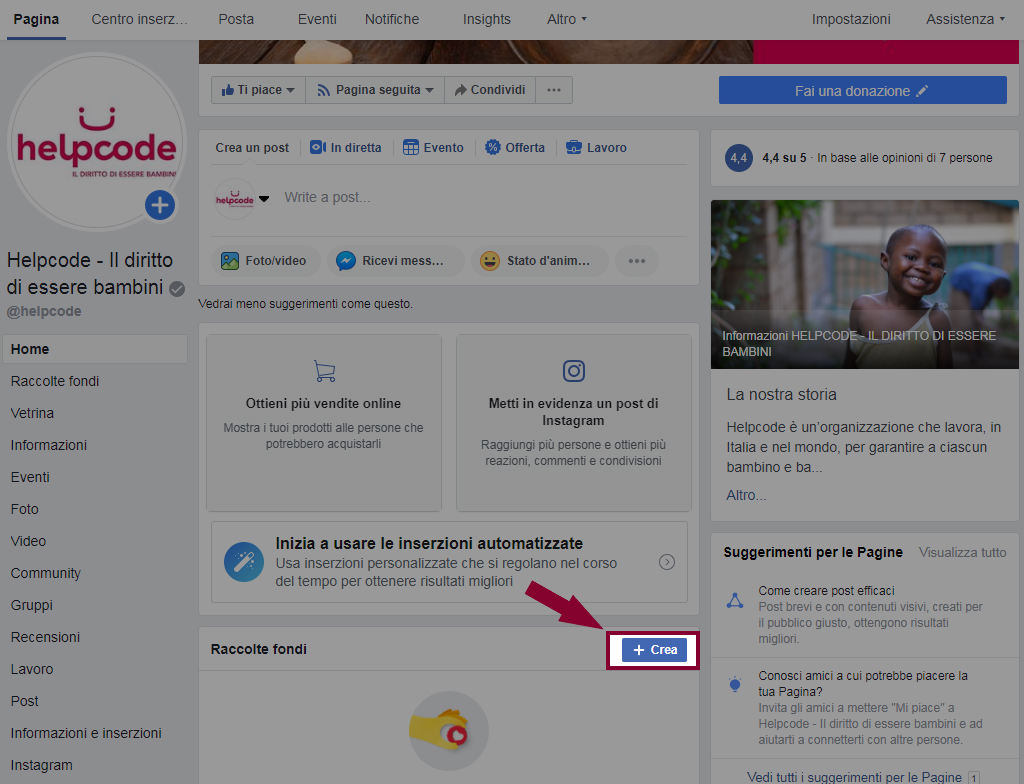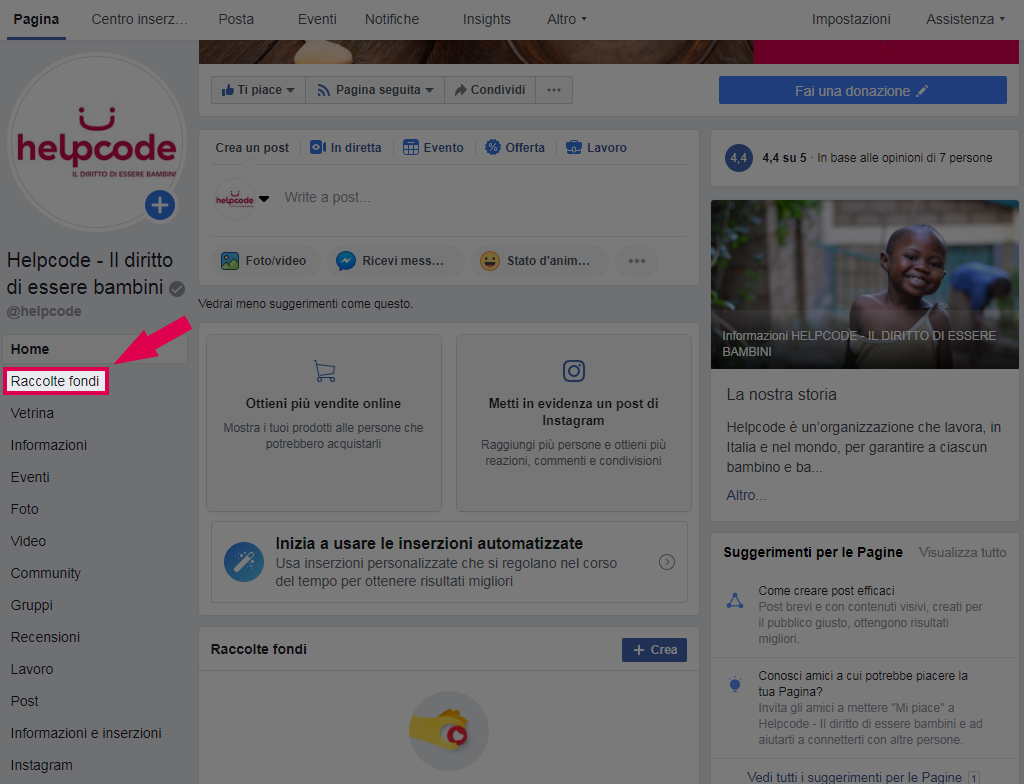 You'll see a pop up with all the information needed for your fundraiser (see photo below).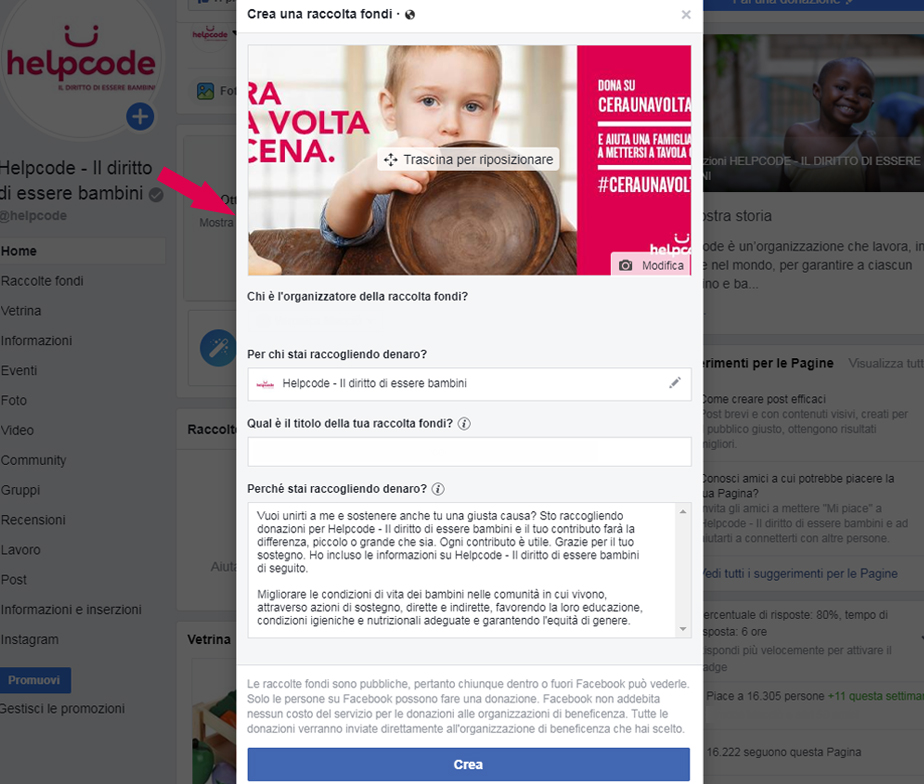 Now choose a cover image. You can use the images suggested by Facebook or upload one from your computer.
5. Choose a name for your fundraiser and explain why you're doing it. You can leave the default Facebook name and description, but if you explain why your fundraising cause is important in your own words, your friends will be happier to help you out.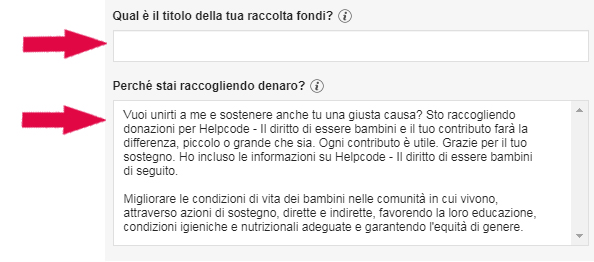 6. Once you've chosen a name and description, click "Create" again. You've now created your fundraising page and should see a screenshot like the one below! Click "Start"
You've created your fundraising page! The target and duration are set automatically. But you can change them at any time to suit your needs and goals. Here's how:
Go into your fundraising page and click "Other".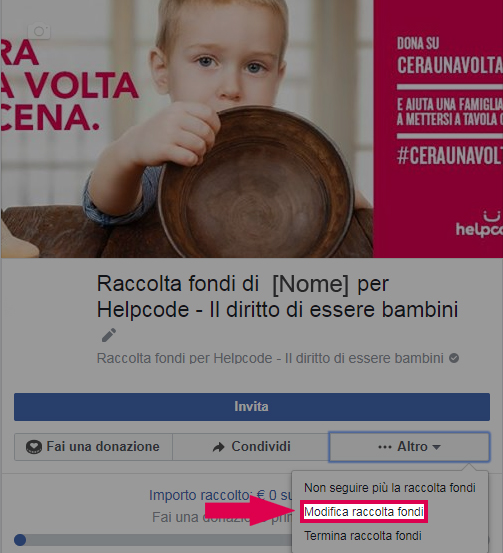 2. Now you can decide how much money you want to raise and how long your fundraising campaign will last.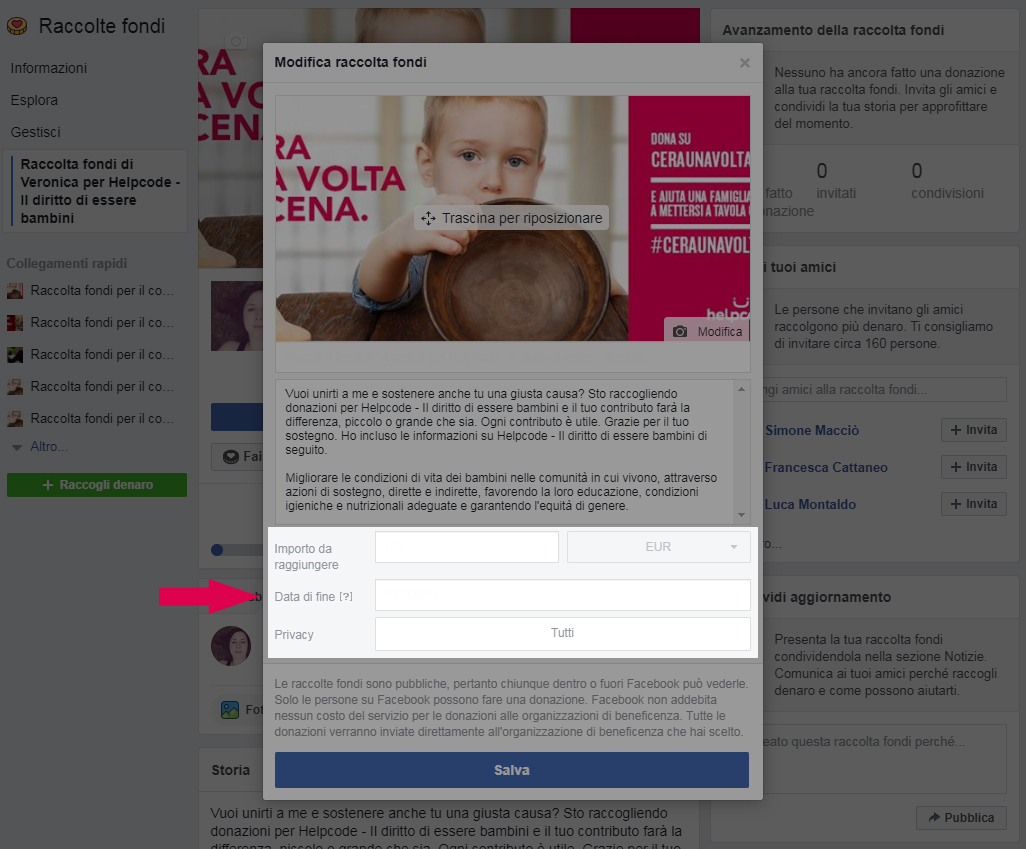 3. Save any changes! Remember you can increase your target or the length of your fundraiser at any time.
Facebook will send you an email confirming that your fundraising page has been created.
Facebook fundraising pages are public and anyone can see them, but here are some extra tips:
Tell your friends you've set up a fundraising page, so they can help you reach your target. Invite them to donate: people who invite their friends raise up to four times as much as those who don't.
Share your story in the news section, tell your friends why Helpcode is important to you and why they should make a donation.
With your help, many more children will be able to keep on smiling.