Mrs. Neang Sovathana, also widely known as "DJ Nana", an influential media personality in Cambodia and the Helpcode Cambodia Country Program announced a long-term partnership to help raise public awareness and save children's lives from the leading cause of child death following infancy in Cambodia-Drowning.
Change can start with children and benefit the families and communities they live in, but only if their rights and lives are protected and recognised by adults.
Every year, hundreds of thousands of children drown in developing countries, especially in Asia. Child drowning in Cambodia is considered the silent epidemic. In a country crisscrossed by rivers, canals and rice paddies the incidents of drowning in children in Cambodia are double that of other countries in South East Asia.
From the work currently being done in Cambodia and experience in other South East Asian Countries drowning is preventable through relatively simple and low-cost interventions.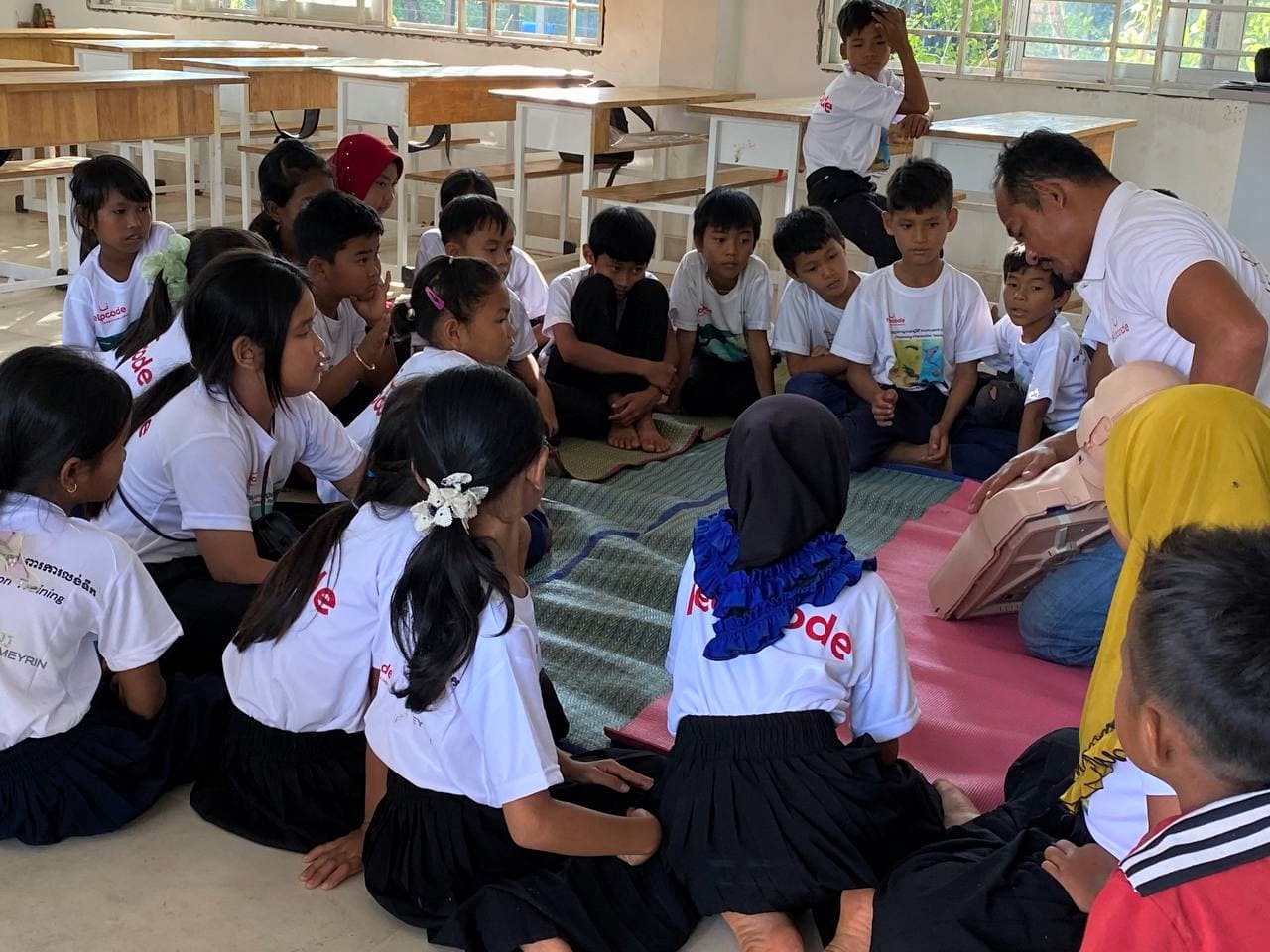 Helpcode Cambodia have been facilitating a Child Drowning Prevention Program in Cambodia since 2018. This program is aimed at raising awareness around water safety, to keep children safe in and around water, to prevent child drowning and reduce injuries to children caused by drowning.
Helpcode Cambodia and DJ Nana are excited to announce what they hope will be a life-saving relationship in making a difference to the lives of children and their families in Cambodia by working together to build the Drowning Prevention Program here in country and to be able to reach as many children and families as possible with the Drowning Prevention message!